RESTAURANTS & BARS
Temptation Miches Resort features six sensational restaurants, plus a late-night snack bar, where foodies can savor the flavor of multiple cuisines, delectable dishes, and new daily temptations, sure to exceed all culinary expectations. Continue the experience by raising a glass at the bar of your choice, where you can meet and mingle with friends in a casual, fun atmosphere. Enjoy 24-hour domestic and international alcoholic and non-alcoholic beverage service at seven different bars throughout this property. *All dining venues and bars, as well as their operating hours, are subject to change without prior notice.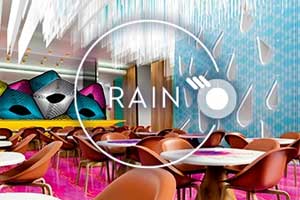 RAin
Rain is a true feast for the eyes and palate. You will find a diversity of multicultural dishes, accompanied by quality service to delight you. Each section of our buffet is worth a visit to whet your appetite. Leave your misconceptions of buffet dining at the door. Indoor and outdoor seating available.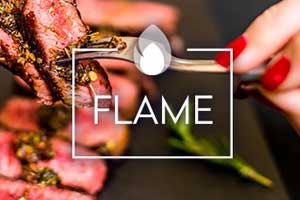 Flame
Serving everything from land and sea, Flame is a cozy, versatile restaurant where you can enjoy a casual atmosphere with friendly service, offering top meats, seafood, pizzas, and more. We'll be grilling while you're chilling!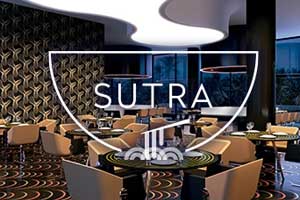 Sutra
At Sutra it is all about contrasts and comparisons. What happens when cooking styles and exotic ingredients from two or more cultures are fused together? Magic! Sutra and its Asian fusion cuisine will awaken your taste buds. Its trendy vibe and inviting dining room make Sutra a cozy place for small groups of friends.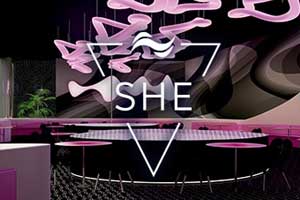 She
SHE is Sexy, Hot & Exciting! An aphrodisiacal couples experience that is sure to ignite the senses. If you are seeking a different type of gastronomical encounter with a sexy vibe, then let sparks fly and slide into SHE.
Romanza
Stylish and sophisticated, Romanza is devoted to updating and refining traditional flavors for modern palates. Our chefs have created a selection of bold flavored, rustic Italian cuisine that showcases authenticity. Romanza promises an evening to be remembered.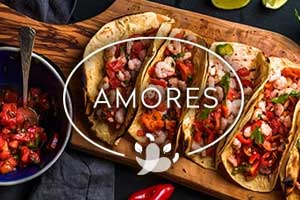 Amores
For a memorable dining experience, enjoy a sophisticated fusion approach that blends traditional Mexican with Dominican cuisine. Savor some of the most distinguished dishes, bursting with flavor in our restaurant that is snack by day and specialty by night.